LA FOTO CON DIOS



Between 1984 and 1991, a new category of photos was born in the city of Naples, Italy, an endless production of snapshots all cataloged under the name: "The Photo with Maradona".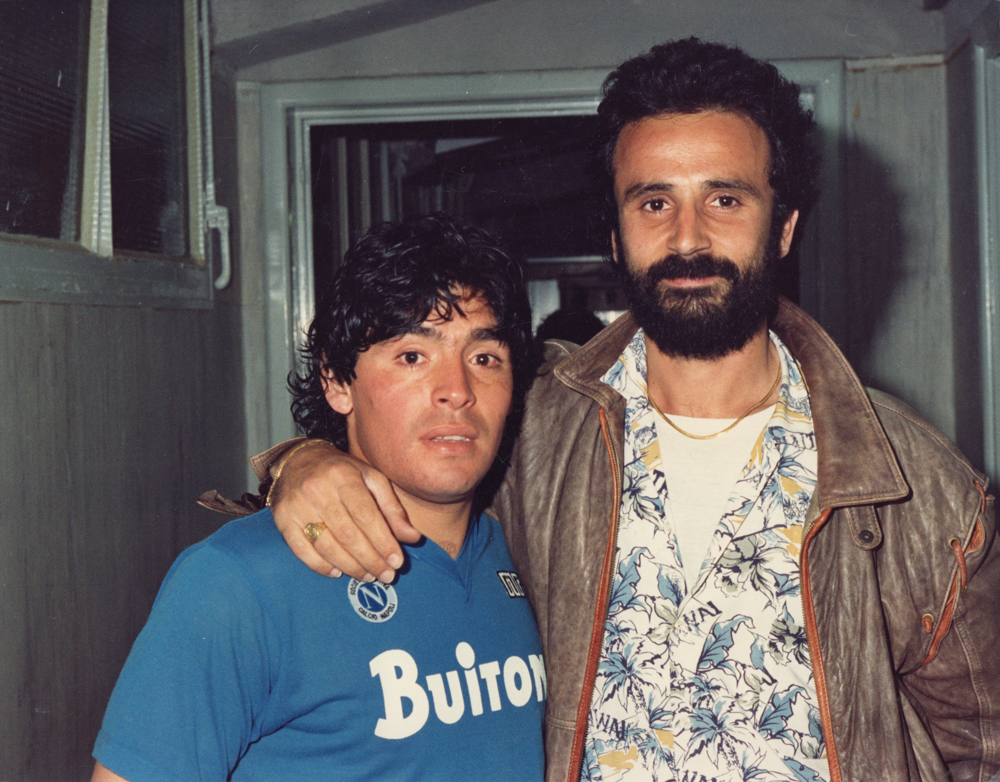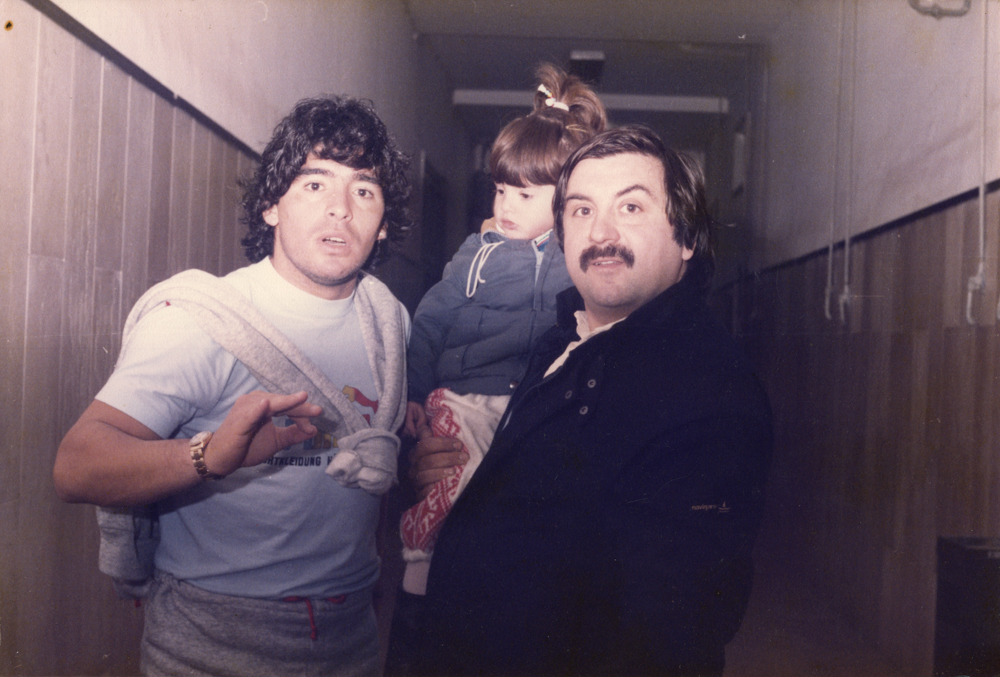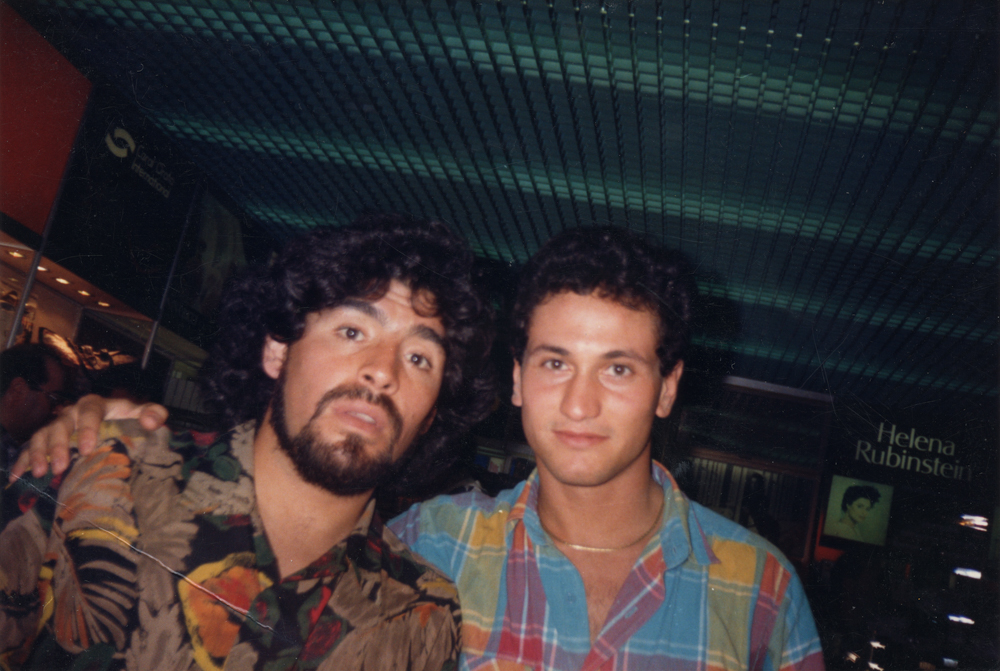 Diego Armando Maradona had descended in the shadow of Vesuvius as a not yet uncomplished star of world football, and in Naples he found glory and redemption for himself and for an entire population who had crowned him as Messiah from the first day of his arrival in the city.

Every Sunday thousands of Neapolitans flock to the stadium to watch their adopted son play, and at the same time, outside the temple, the need arises to meet him up close and take a photo with him.
Taking a photo with Maradona becomes a collective ritual.

It was a way to feel present, to sublimate the descent of the divinity into the city and to preserve the artefact as a relic. The photo, in fact, was often printed in a multitude of copies, it enriched family albums, it was enlarged, framed and hung in significant places where it could be seen and worshiped.

In 2017, I randomly stumbled upon my first "Photo with Maradona". Fascinated by the possibility of recovering a priceless treasure and finding thousands of "Photos with Maradona", I decided to embark on the arduous search.

The hunt for the images was carried out with archaeologist techniques since most of them reside within the inaccessible domestic walls. So, at first I launched myself into an unlikely and fun street search, where wandering around the city I asked shamelessly if anyone had a photo with Diego. Then, with the onset of the Covid pandemic, I moved to online research both through social media and thanks to being hosted on newspapers close to Neapolitan fans.

Given the inestimable importance of the relics and the desire of the owners not to part with them, I had to start a home scanning service to meet all the owners one by one and also to carry out short interviews to trace the story behind every shot.

The final result is an evidence of religious anthropology, as well as photographic, which tells of the enormous devotion of people for the greatest footballer of all times.


---
LA FOTO CON DIOS



Photos collected from 2017 to 2022
Published on Sportweek (ITA)
Exhibited by Cortona On The Move (ITA)